CoughDrop Language Change Video Tutorial
While CoughDrop functions primarily in English, it is able to support vocabulary in many other languages.
By adjusting the text on speech buttons and using the voice options available in the preferences section of the CoughDrop app users can quickly alter their account to operate in a language other than English.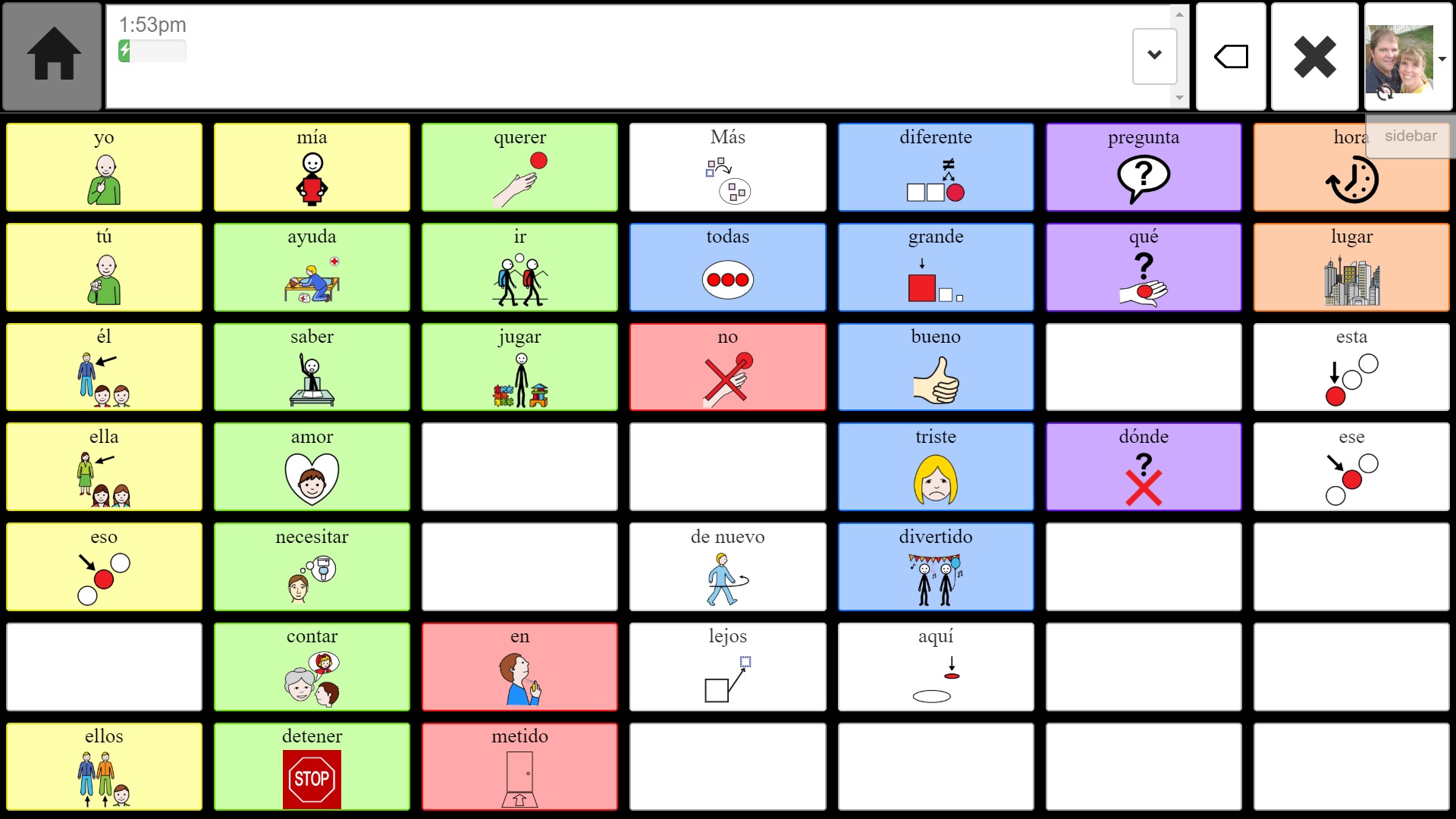 To operate CoughDrop in a different language, first create speech boards containing words from the chosen language. You can edit the text on any board within CoughDrop to reflect your language of choice. You can also use the CoughDrop translate function to change the language of a board already in the system.
Next, select the voice option under preferences which reflects your desired language. CoughDrop uses the text-to-speech software of a device to vocalize speech so any language choices housed within that device can be selected by a user. The language options available will be dependant on the device used.
However, premium CoughDrop users also have access to voices by Acapela on iPads and Android tablets which offers a wide array of language options.
Languages supported by Acapela voice include:
English
Spanish
German
Arabic
Dutch
Portuguese
French
Catalan
Czech
Danish
Swedish
Norwegian Nynorsk
Greek
Italian
Japanese
Korean
Chinese
Polish
Russian
Turkish
Many languages offer male/female and adult/child options for the language. Additional voices may be available on a person's specific device.
**CoughDrop offers an in-app translation feature that can help you translate boards from one language to another without having to edit each individual button. You can learn more about CoughDrop's translation feature here.
If you need additional assistance in adjusting the language options on your device please contact our support team.