Registration is available on the site home page, at mycoughdrop.com. You can download the free CoughDrop app for ios, Android, Amazon, or Windows onto your device but you must create an account online before you will be able to log in.
CoughDrop Registration Video Tutorial
Watch our video tutorial or follow the instructions below.
Fill out the registration form and hit "Sign Up". You can choose to sign up for a 2-month free trial or to choose the payment option that best fits your needs.
Getting Started Wizard
After you fign up for CoughDrop the program will open the Getting Started Wizard. The Wizard will help you make some basic choices about how you would like your account to run.
You can choose to ignore the Getting Started Wizard and explore CoughDrop's preferences and account choices on your own, but the Wizard will help you become familiar with many of CoughDrop's options and settings.
You can find the Getting Started Wizard later by opening the "extras" menu on your CoughDrop dashboard. Just tap the grey button labeled "extras."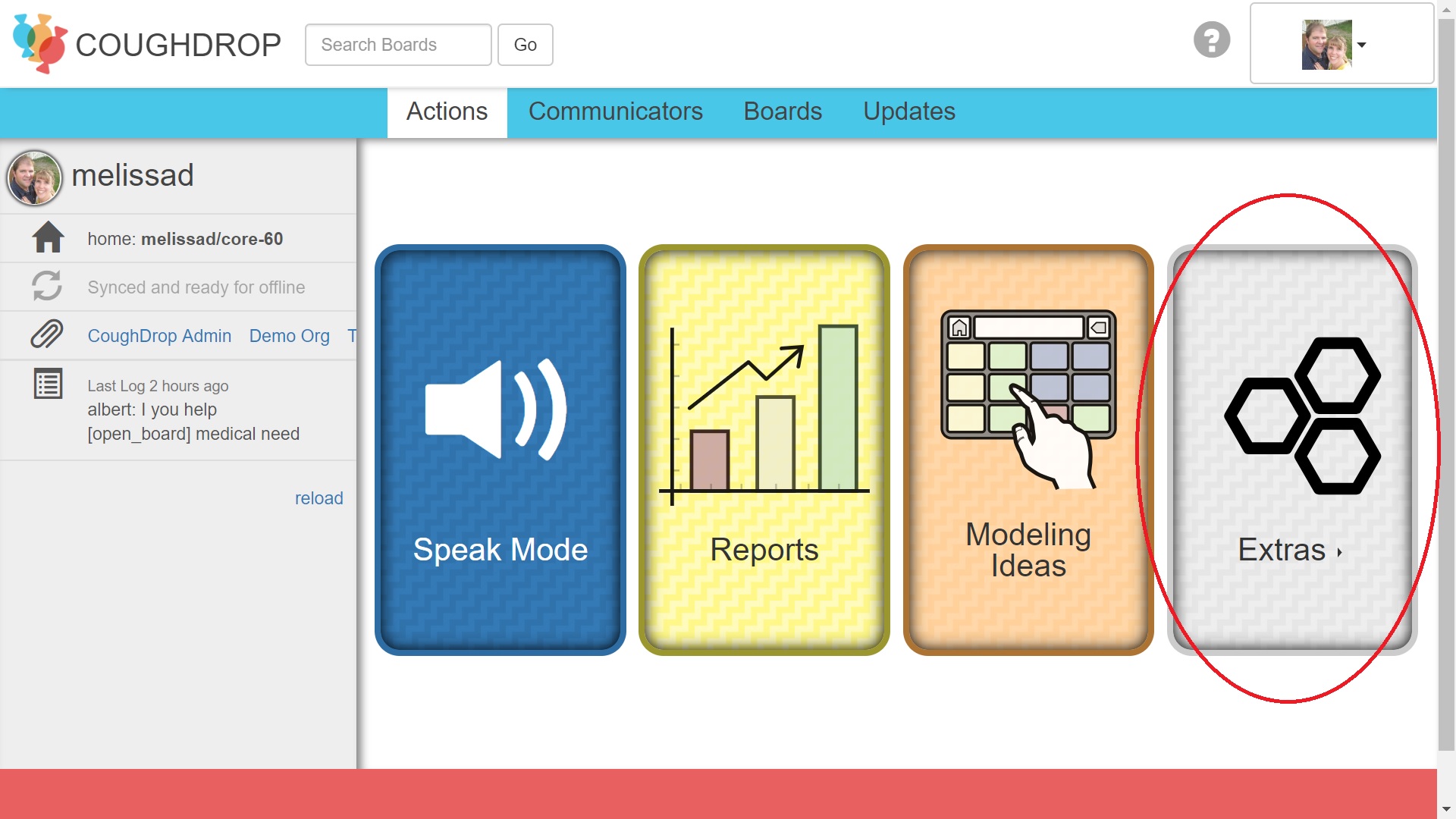 Then look for the button that reads "learn and setup." Hit that link and CoughDrop will return you to the Getting Started Wizard.